Let's get the bad news out of the way first…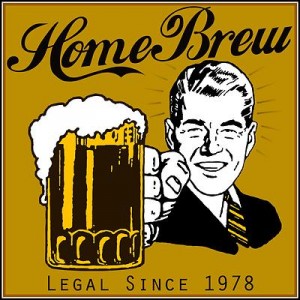 Well, sort of...
An Early Grave for Casks & Caskets
For the past three years, it's been right about this time of year that you'd begin seeing posters pinned up around town for the Society of Oshkosh Brewer's Casks & Caskets Homebrew Festival. You won't see that happen this year. After last October's festival, state revenue officials let it be known that if the SOB's staged such an event again, there'd be consequences to pay.
After three years of turning a blind eye to the festival, revenuers soured on the idea of the SOBs selling tickets to an event where all of the beer is homebrew. Or more importantly, as far as the state is concerned, beer that isn't subject to taxation. This despite the fact that ALL of the money generated by ticket sales for the event went to a local charity – the Oshkosh Hunger Task Force. So there will be no Casks & Caskets this year or for the foreseeable future. And the thousands of dollars that would have gone to help feed locals in need will not be generated. That's a damned shame.
On a more positive note...
Oshkosh Brews!
On Saturday, October 10 at the Oshkosh Public Library, a couple of those aforementioned SOBs (Jody Cleveland and myself) will present Oshkosh Brews! A Homebrewed Taste of Our Enduring Beer Culture. We'll explore the brewing process on the homebrew level and show how it relates to the culture of beer that has flourished in Oshkosh for more than 150 years. The afternoon will culminate with sampling of three homebrews informed by the history of brewing in Oshkosh.
In addition to the presentation and beer, breweriana collectors Greg Putzer and Steven Schrage will be on hand to display their collections of memorabilia from Oshkosh's historic breweries. They're going to have some incredible stuff to show! The presentation and sampling will begin at 3:00pm and will last about an hour. We'd really like to make this a convivial affair, so if you have brewing memorabilia or memories about beer in Oshkosh, please stop by and share. I'll have more on this here in the weeks to come, but for now the full rundown and notes on the beer we'll pour can be found
here
.